Helping companies of all shapes and sizes grow and thrive.
In addition to helping individuals and families, we work with a variety of corporate and institutional clients. Their needs and goals may be different of private clients, but our fiduciary approach and mission to put their best interests first still apply. 
As an institutional client here at First Financial Trust, you can expect the same personal relationships and focus on understanding you, your company, and your specific goals.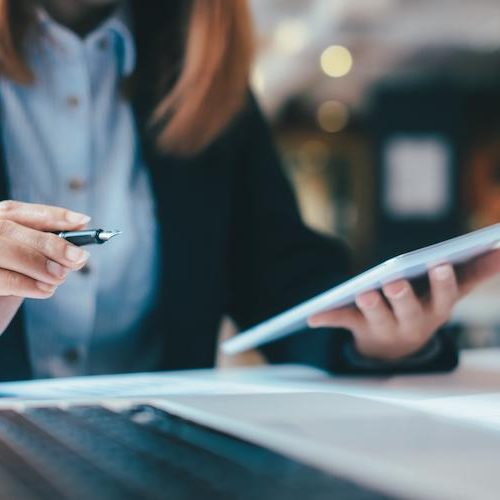 Dedicated team acting as a true fiduciary to meet investment goals/objectives

Because we abide by the same fiduciary rules for both private and corporate clients, we act in the best interest of you, our client, under all circumstances. Few asset management and investment companies can claim that they are holding their investment professionals to the highest possible standard, but as one of about fifty nationally chartered trust companies in the United States, we can.
Enhanced Cash Program that offers protection, liquidity, and higher returns than money market funds

Are money market funds feeling too limited? Hedge funds far too risky? Try our Enhanced Cash Program and see the potential for higher returns than money market funds with the protection and liquidity of a lower-risk fund. We'll meet with you to understand the goals for your company and then decide on the best funds and investment strategy to make them a reality.
Employee benefit plan management

As a business owner, one of your greatest assets is your workforce. Your employees are the heart of your business, and we want to help you take care of them in the best way possible. One of the services we offer our institutional clients is a full-service employee benefits management planning service. We partner with you to give your employees the best benefits possible and, we take the administration and ongoing management off your plate.
Full-service banking through The Savings Bank


Here at First Financial Trust, we deliver the personal service and relationships that make a difference and then deliver a wide variety of banking services through our parent company, The Savings Bank. As a subsidiary of this well-established banking institution that was founded in 1869, our services are backed by the power of a larger bank. Commercial loans for new business ventures, significant mortgages for estate properties, and other broad-scale needs can be met, while our services retain the personal touch you will come to expect from us.
Sometimes, it's just easier to have an accountant pay your bills for you. However, your accountant doesn't usually also know your overall fiscal plan. We can pay your vendors and expenses, while at the same time, we are continually monitoring all of your financial goals and providing oversight to ensure that your broadest range of goals are continually being met by your organization.