The First Financial Trust Difference.
It can be difficult to know how to handle any financial challenges whether you are managing a trust, a large inheritance, or significant assets. The benefits of working with a true fiduciary like us are that whether you are a single investor or planning your financial future with a family, we have the services and support to shape and meet your goals.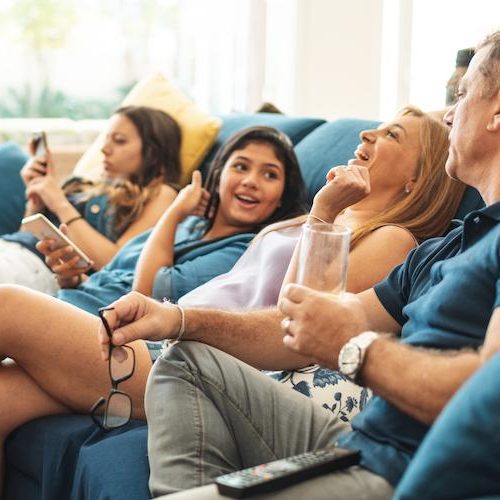 Our method is different from other investment advisors. As one of about fifty nationally chartered trust companies in the United States, we are bound by a federally mandated standard that obligates us to serve your best interest and your best interest only. However, being a true fiduciary is more than just a legal designation. It's our passion, mission, and how we work with our clients every day — by putting your best interest first.
Experience the First Financial Trust difference for yourself.
Work directly with a dedicated investment professional
At First Financial Trust, we create lifetime relationships with our clients. Trying to figure out how to invest and protect your money is not easy. It makes a difference to work personally with an investment professional who understands you and is dedicated to your financial success. We'll meet with you to understand all of your dreams, goals, and needs. We'll come up with a personalized plan together and communicate directly with you on an ongoing basis. Life is complicated and always changing, which is why we continually monitor the evolving landscape of your life and your financial needs. You get the power of our experienced team working together, and the benefit of a personalized plan and relationship with one of our investment professionals.
Grow and protect your assets at every stage of life
Whether you're planning for retirement, looking to create a legacy, starting to think about sending kids to college, or just about any other financial goal, we're here to help. As you navigate all of the stages of your life, you want to be sure that your investment plan and partner grows with you. Perhaps you're starting a business or ready to sell one, managing a windfall, or grappling with a sudden life event. No matter what stage you're in, we find ways to help your money fit the needs you have today and over time.
Investing with First Financial Trust means your money will grow and be protected, regardless of your goals.
Incorporate smart tax strategies
You've worked hard for your money. When your assets grow and you are saving and investing, it is paramount that your investment partner understands how to leverage the ever-changing, highly complex tax laws. That's why considering your personal tax strategy is essential. We partner with tax professionals we trust to find ways to give your accounts as many tax advantages as the law will allow. Many of our clients already have tax professionals that they are working with, and we can easily partner with them to look at your entire investing picture. Understanding the implications of taxes on trusts, inheritance, or other estate plans is the only way to ensure your hard work will not be swallowed up by probate fees or capital gains taxes. Putting you in control of smart tax strategies is what we do for our clients every day.
Full-service banking through The Savings Bank
Here at First Financial Trust, we deliver the personal service and relationships that make a difference and then deliver a wide variety of banking services through our parent company, The Savings Bank. As a subsidiary of this well-established banking institution that was founded in 1869, our services are backed by the power of a larger bank. Whether you need a mortgage, a checking or savings account, a personal loan, or more, our services retain the personal touch you will come to expect from us every day.