Putting the best of interest of our clients first starts with our team. Dedicated, experienced financial professions with a passion for our clients, communities and each other. 
First Financial Trust is an equal opportunity employer.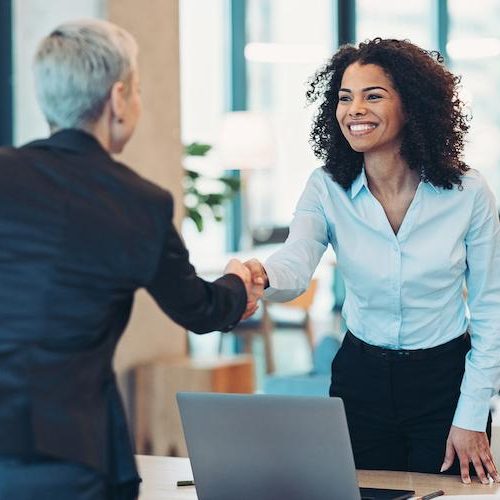 Location: Wakefield, MA
Description: 

Provides operational support to all Trust team members, including Trust Operations Manager, President & CEO, and all Trust and Investment Officers.  Performs a wide range of routine and complex functions requiring knowledge of trusts, custodial accounts, systems and client relationships. Handles confidential information while maintaining a high level of service.
Position Type: Full- time
Reports To: VP, trust Operations Manager
Essential Job Functions*
Processes daily functions for new and existing accounts, including setting up of ACH/Wire distributions, asset transfers in and out, fee processing, overdraft monitoring, etc.
Works with Officers to ensure that new accounts are opened on the system correctly and in a timely manner. Oversees the transfer of assets from different custodians into the new Client account.
Works with Officers to ensure that closed accounts are processed in a timely manner.
Updates trust accounting system and account files to secure accuracy of account information, tax reporting and statements.
Ensures the safeguarding and record keeping of documents, correspondence and financial information on new and exiting accounts and maintains meticulous records of daily, weekly and monthly transactions.
Involved in daily settlement of transactions and reconciliation of balances/transactions with numerous vendors.
Oversees weekly/quarterly payment of federal and state estimated tax payments.
Provides exceptional client service and support while maintaining a high level of confidentiality.
Responsible for assisting clients in the initial registration process and navigation of online account access.
Contributes to selected projects in conjunction with President and CEO and Trust Operations Manager..
Resolves procedural and administrative issues as they pertain to the Operations department.
Required to participate in trainings, and comply with all Bank policies and procedures, as well as Federal and State banking laws and regulations


Other Duties and Responsibilities
Performs additional duties as needed.


Preparation, Knowledge, Skills & Abilities
Bachelor's degree or equivalent
Trust school courses/trust training preferred.
Minimum of 3 years of customer service experience.
Familiarity with banking processes and procedures, including compliance.
Strong computer skills, including word processing and spreadsheet programs.
Strong interpersonal, written and verbal communication skills.
Strong organizational skills.
Excellent customer service skills.
Ability to multi-task and prioritize.
Ability to work within a team environment and ability to meet deadlines.
Ability to maintain confidentiality and to act in a professional, courteous manner.
Attention to detail.
Good judgement.


Supervisory Responsibility 
Working Conditions/Physical Demands                                                             
Normal office environment.
While performing the duties of this job, sitting is regularly required for long periods of time. The job frequently requires speaking or hearing. Specific vision abilities required by this job include close vision and the ability to adjust focus. This job requires frequent computer monitor use.


The above statements are intended to describe the general nature and level of work being performed by people assigned to do this job.  The above is not intended to be an exhaustive list of all responsibilities and duties required.
*External and internal applicants, as well as position incumbents who become disabled as defined under the Americans with Disabilities Act must be able to perform the essential job functions (as listed) either unaided or with the assistance of a reasonable accommodation to be determined by management on a case by case basis.
To Apply
Please mail your resume to:
Laura J. Wante
Senior Vice President – Human Resources
The Savings Bank
PO Box 30
Wakefield, MA 01880
There are no positions available at this time.
To submit your resume for future consideration, mail your resume to:
Laura J. Wante
Senior Vice President – Human Resources
The Savings Bank
PO Box 30
Wakefield, MA 01880